Only 10% of the people of Humanity is God Conscious and only 1% of them are God Conscious all the time. Master Tat is a God Conscious Being and has and open and direct contact with God. Through the techniques Master Tat uses he leads those that will Practice and use the Disciplines he teaches and give them. Nothing will come unless you do what all the Great Masters of Light that come from God have been teaching humanity for tens of thousands of years.
Most of this Knowledge was only taught to a very few and there have been many that would kill those that taught this knowledge to the mass of human consciousness. They wanted the powers and gifts for themselves. Now we have come into an age where this knowledge is flooding the world through the internet but many think it is not true and many want you to think that. It is because when you learn this teaching like Astral Physics you are no long a slave and easy to control.
You are God expressing and a master of your life. You have the power to be what you want to be, go where you want to go, see what you want to see and you have a Spiritual Heritage that is blocked by the world by the media, people. organizations and others that want to keep you ignore of this Spiritual Heritage. You will only believe what Master Tat is telling you by open and direct consciousness of this Spiritual Heritage.
God told Tat to do these teachings that he got from 1974 in a revelation with God's Presence and the first years and off and on in the following years. Tat said that a lot of the time was when he give the teaching was the first time he heard the teaching channeled. Tat channeled all these teachings from when he started to teach and give to and for Humanity. Tat never practiced what he was going to say or give, it just came as Tat taught the class, lecture, appearance or just sharing with others and on the radio and T.V. Tat said he just practiced keeping his mind clear and focused on God. Tat Chanted before each class and that is how he attuned to teach those classes.
The information and practices and processes that follow will take you there and you will have direct experiences to realize what a lot of Spiritual Teachers have been giving you for these last years now in this age of Light. Master Tat has come for the next age and is giving you and taking you to this consciousness. The Awareness of Spirit Consciousness, Masters of Light Consciousness, Angelic Consciousness of the Great Angelic Host, of Christ Consciousness and of God Consciousness.
Even a lot of Religion do not want you to have this Consciousness. They fight among themselves and kill one another to try to make people believe only their way and what they are saying. They call it the truth but there is no truth in it. They do not live what they say.
If you really want to know the Wisdom, Truth and Love of what is written here do the things that are here. We know it will be hard to give up this world of illusion of things that come and go. But it will be worth you eternal life to know these teachings. Nothing ventured nothing gained. Just look at and do the Meditative Processes, Classes, Astral Physics Courses, chant and listen to the songs the Master Tat has put together for you. Blessings of Light.
Please do the right thing by giving a donation. Blessings of Light. You know what you can afford to change your life. You can just take these Courses, Classes, Processes, Meditations and other works that we have worked hard to bring you over the years. But is that what you want for you work? We tell you the Truth if you just take this work of a life time away off the web that would bring you bad karma or results. Alike attracts alike. Give and you will receive. We pray that what your donate will return tenfold.
We will give you a receipt from your donations that are tax Deductible. We are a 503c nonprofit Organization. You could just take this teaching for us but that would bring you bad karma. We work hard on putting all the teachings of Astral Physics School and we believe that we are worthy of our labor just as you are. If you need a scholarship just ask us.
If you need a solar ship just let us know and we will work it out with you. We believe the teachings are more important than the teacher because the teachings will go on for time and for all humanity. The teacher will pass. We know God's Holy Spirit will guide you and we are sending a Rainbow Angel, the Ascended Masters of Light and the Holy Spirit to help you. We call on your Guardian Angel to help you and we are here for you as well. You can ask us any question on the Astral Physics Material or on the raising funds for spiritual material that is taught by Astral Physics School or the Church of Revelation. Our email is mail to: mastertat@hotmail.com. By Snail Mail Master Tat. or Church of Revelation P O Box 808 Oxford, New York 13830
SEND your Donations for each of the following to:
Church of Revelation or Astral Physics School
P.O.Box 808
Oxford, New York 13830
ASTRAL PHYSICS MEDITATIVE PROCESSES
Tat uses his Drasham. Drasham is a term meaning "auspicious sight" (in the sense of an instance of seeing or beholding and being seen or beheld at the same time; from a root dṛś "to see") vision, apparition, or glimpse. It is most commonly used for theophany, "manifestation visions of the divine" in Hindu worship, e.g. of a deity (especially in image form), or a very holy person or artifact. One could also "receive" drasham or a glimpse of the deity in the temple, or from a great saintly person, such as a great guru. In the sense "to see with reverence and devotion," the term translates "to bring to light", and could refer either to a vision of the divine or to being in the presence of a highly revered person. "By doing drasham properly a devotee develops affection for God, and God develops affection for that devotee." Tat has been a devotee of God since 1974.
Tat uses Tibetan Cup Bells, Symbols and a Buddhist Gong, Tat uses a string of chimes and his Harmonium in these Processes.
The more you use a process you go deeper into its Light and power the longer it will stay within you. The Harmonium came from a temple in India and the Bells are cup bell bless by the Buddhist. They came from Buddhist temples and have mystical powers of sound. Tat use mystical mantras and chant to invoke different gifts, powers and answers to prayer by and for his student and for those that hear his voice, Harmonium, bells and mystical sounds he makes consciously.
Astral Physics Processes
Archangels Shiva Blue Ray Powers Meditation. You are setting for this process. Tat gives instruction of posture. Tat rings bells before he leads you in this process of the Blue Ray. Focus on the bells as you set in a receptive posture. Tat give instruction to reverse polarity of Light. Tat give you thing to tell your Body, Emotion and Mind. Tat plays mystical cords and sounds to vibrate your within consciousness. The Harmonium is beating at 48 beats a minute a meditative heart beat. Your heart will get into this beat as Tat plays and gives instructions. Do what Tat is saying. Tat invoke different Archangels and their powers for you.
Burning Negatives for Spiritual Powers. Your are taught how to burn out the negative in your inner body. You are lead deeper and deeper within and you replace negatives with gifts that come from God. You free your soul to be free to do soul travel. As Tat plays the Harmonium you keep you focus of consciousness. The Harmonium send the sound of the blue ray of God's Will and power. Your are then taken to the throne of God to receive what you has given you. Tat plays abstract sounds as you are fill with gifts and powers from God. Tat praise God to show you how you can feel God's Presence. Tat has the mysteries open for you to receive visions. Tat plays the mystery cords of sound that invoke the Light. Uplifted in the Light and Presence for the the you to accept the gifts. The Holy Spirit enter your inner and in your body to sustain the gifts you were given.
Cosmic Consciousness This process starts with abstract sound like the music if the spheres. The cords take you through different Chakra to out of the Body. Tat uses the vibrational tones of the Harmonium. It is mostly sounds for half the audio production. At the end Tat channel a talk to God as a sound go on behind his talk. You have to Concentrate to hear as the sound go on because this is the way some things come to you in meditation. Tat always has a purpose for letting what seem noise go on. This is so you can isolate different sound in the outer world.
Crystal Flame You go over the Rainbow Bridge. Tat chants with Tat. The chants goes from white light up each level to calling for the manifesting power and presence of God. Tat then has the Light of God manifest in the Heart, throat, brow and crown as the crystal. Tat uses the Tibetan chants Om Mani Padme Hum to manifest the power and Light. Tat call the Shiva to destroy the darkness and turn it into Light. Tat then uses the Law of Identity of I am's , The mighty I AM and I am Presence. Tat drop the beats to 40 beats a minute. Tat lead you to the crystal river to draw the crystal to you and stop there. so you can do this in silence.
Emotional Control Chant Emotional Chants
Tat takes you through Chants that bring new strength to your emotions. Tat Starts at 72 beats, goes to 60 beats and then go to between 52 and 56 beats for the rest of the recording. Tat does some of the chants slow than the beat and starts slow and increases the speed of the Chants just as emotion build in some situations. We are children of the rainbow turning darkness into Light.
Etheric Chakra colors to the Rainbow to God. Moving through the Chakras to God Consciousness. This starts with a bell and then the Harmonium with a beat from another keyboard. You are lead to each Chakra and given the powers and moving Light of that Chakra. You are seeing your etheric body. You are lead through the Chakra to the glands and into the light of your spine. You activate the light in the spine and send it upwards to you Holy God Presence. You are learning how to get in your light body. You are given time to exercise your light body. Tat ring bells and plays the Harmonium as the beat go on. You then build a shield of light around you physical. You then come back to this time and space with the ringing of bells.
Supernatural Feeling God Tat begin by playing sounds with a deep sound. Tat plays a Casio keyboard with an echo. Tat rings his bells. Tat continues to play for 5 minutes and then oms long. At 6 minutes Tat begins the Harmonium. Tat talks so fly and does the AH and chants ancient chants and aums. Tat ask God Questions calling on the sudguru.The beats are 44 to 48 beats per minute. The Atma in the center of the brain is color,light sound and motion. Tat gives instructions on how to break free and go to the beyond. Om Sudguru chant goes into an echo as Tat sing and chants. The peace end with keyboard and Harmonium. Tat om and the harmoinium stops and a sound whirls to the end.
Your Inner Garden This mediative process takes you over the Rainbow Bridge to a hall with many doors. You walk down this hallway and go through a door that leads you into a room of Rainbows. The next door you go through into a room of black and white with geometric patterns. The next door goes into a room of Jewels. You then go through a door that opens to a Golden Path that leads you to your Inner Garden. Only you and those you invite can enter into this Inner Garden. There is a blue pool that takes you to space and beyond. You are then lead back through the garden, rooms and hallway to get back into you physical body. Tat uses 56 to 60 beats that flows between the mental and emotional colors and light. Tat calls the Being of light on different plane to help manifest your visions. We thank Mother Father God and the Beings of Light that will assist you. You strengthen to power of light in you and around you as you return to your body.
God Expressing in you as you This opens to bells that lead you through the colors. As you go through the colors they release different powers on different level of your inner light. You are given an Affirmation of Power in your Mind and Light. You are the Master with Spiritual and Mental Powers and Gifts. Tat then plays the Harmonium and leads you into a field of Love.
Golden Master Bridge Tat leads you over the Golden Rainbow Bridge of each color for you the have mastery of that plane of consciousness of Color and all it symbolizes. Tat uses 56 beats per minute as Tat calls each Ray of Light into you and you are to take dominion of all that comes up doing this process. You are given time as the beats go on. The beat drop to 48 beats per minute doing this time of you taking dominion. Tat plays abstract sounds and then take you into the Golden Crystal Fire Light. You are taken the the Inter dimensional and Transcendental of or relating to a spiritual or nonphysical realm. The planes in the 3rd Transpersonal Chakras. You are taken to the Crystal Sea of Consciousness and Light and you are ask to dive in with your spirit. You are taken to before the world was and where there is no time. In the center in the Clear White Light you see yourself as you need to be with all your needs fulfilled and as you want to be in all bodies. You are directed to come back with Blessings of Light.
Spiritual Dynamics Red Ray Meditative Process 52 beat per minute as Tat take you through this short process. You are learning Will power and confidence. Tat uses sound to guide you. You awaken your souls power. Tat explains how the color going to dark and going to the light have a meaning. You call forth your talent for wealth, health and happiness with prosperity. This process ends in your with prosperity.
Mysterious Meditation Process Tat instructs you tell yourself not to sleep but become more conscious. Tat uses the Bells again to help you focus and then starts the Harmonium to keep a study sound of Blue the sound of this planet. You are lead through the rainbow quickly. Your are lead into the clear Crystal fire Light. This gives you the power of clarity in seeing, hearing and all your powers within you. Tat chants mystical mantras to invoke the ancient light and power of the great masters. You are given the power to see yourself clearly as you want to be on the physical, emotional, mental and spiritual planes. Tat plays the Harmonium while you visualize he is holding the power of the planet and the light. Tat uses mystic sounds to hold the power for you.
Clearing and Cleansing the Body Meditative Process Cleaning and Cleansing the Body, Mind and Spirit. Clearing and Cleansing the Bodies with Sound and Light. Penetration depth is a measure of how deep light or any electromagnetic radiation can penetrate into a material. The sound are piercing. Piercing is a form of modification, is the practice of puncturing or cutting a part from the human body, mind or soul creating an opening. The word piercing can refer to the act or practice of piercing, or to an opening in the body. mind or soul created by this act or practice. Tat takes 10 minutes for sound and color to penetrate your nine bodies of Consciousness, substance and Light. Tat uses Tibetan cup Bells, symbols and a Buddhist Gong, Tat uses a string of chimes and his Harmonium to cleans the full Being you are. Tat uses Spiritual Mystic Powers for Healing and cleansing Body, Mind and Spirit to uplift the soul.
Victory in Light and Life You are to see Pure White Light in every direction. The Harmonium is beating at 58 beat per minute. You are on the edge of meditation. Your are in your Body of Light and conscious of creation on many planes. You are beyond all your other levels. Tat plays abstract mystical sound to awaken deep levels in your nervous system while you are free in your Light Body. You can now attune to your Eternal Being that was created before the world was. You are to claim your heritage as a child of God. Tat Chants the Law of Identity an Ancient Mantra of Identity. The Harmonium changes to a beat at 48 beats a minute which is a meditative heart beat, Tat chant the Law of Manifestation Mantra. Tat call on his alter ego Shiva to destroy anything in your way. Tat call on God to let the light shine over your personality. Tat call and prays and commands power for you. Tat Thanks God for your Victory.
Light Trance State Tat gives instruction for Light Trance state. Tat gives tips on the posture and instructs you to go through the rainbow on your own. Tat teaches what to do in the White Light from within. Light Trance is for reading, healing and other uses. In this process Tat talks you through the 'How to do the Light Trance States'. You actually do the Trance states as Tat direct you through different ones. You go over the Rainbow Bridge yourself. This technique is good for reading people, places, things, the askashic records and the past, present and future. As you practice this technique for 40 days it will come easier to use. Nothing come quickly just as it took you time to learn your ABC's it will take time to learn any of the things taught in Astral Physics or any other training. Persist and you will succeed. This process teaches you how to keep aware as you go deeper within. You are given a visualizing technique to draw prosperity and money. You are taught self-healing. Tat uses the bell for attunement. You are taught time tracking and you are lead through a time tracking process. You reprogram your birth.
Rainbow Bridge for Mental Power Tat says go within deep deep within your seeing. Your are using your third eye with imagination with the colors. 42 beats per minute is the tempo of the Harmonium. You are at the deepest level of the heart and meditation in this process. You are joining the head and heart together as you go through the colors. Tat uses his drasham in his voice to penetrate deeper within your nervous system and brain to create a matrix pattern in your brain and mind. Tat takes you though nine levels of the Violet Fire. The flame of Transmutation and transformation. You are the Master in the Golden Light and given a mantra to repeat. You are learning mental mastery using your mind. You are lead to the center of the white light to receive. You are the cosmic ocean and a wave on it. Tat invokes the cosmic sounds to be lead from darkness into light in the transcendental field of consciousness. Through the last part of this tape there are some minute breaks to trip the mind. You are brought bring into the body with master powers. Your are brought down through the colors to the bottom of your feet to your head. Tat rings his mystic bells.
Refraction of the Crystal You start at the threefold flame of the heart. Tat ring a bell by hitting the bell and by moving the stick around the edge of the bell. You are lead to taking the solar Rainbow and the Planetary Rainbow Bridge from the three fold flame in your heart. You are to see the Solar Bridge between the Heart and Brow. You are to see the rainbow bridge from the base of the spine to the heart. You them see energy coming from the earth to your Heart. You then see the light from above coming in down to your heart and the two joining there. You are blending the power of the two Rainbow Bridges. You meditate on this blending to bring together heaven and earth. Tat uses the mystic power of the bells to open up the heart in a safe place within. You absorb Love as Tat Plays and sounds vibrations with his heart, voice and Harmonium. Tat plays the lower and higher sound together to blend the bridges. Tat chants with Tat for mystic powers from the earth and above. Tat thanks God for Blessings and Light. The beats are 52 per minute which is a meditative Heart Beat. At the end Tat uses the AH sound on different notes. Tat plays the notes of the Threefold Flame to open up the Heart Chakra. The process end in this inner state of Consciousness.
Touching Light The Harmonium does an OM. Tat uses a vibrating Darsham and hits a bell. Tat starts with this mystical sound and then direct you. Tat directs you from the bottom of your feet to your Root Chakra with ruby red. The light move up your spine to your head. You expand to the cosmic Ocean of supreme consciousness. In Each Chakra Tat gives the color, the Chakra location, the sound for the Chakra, the qualities and movement of Light in the body. Tat plays the sound of each Chakra so you can feel the vibration of each Chakra. Tat move the beat of the Harmonium from 60 the 44 for deep heart beats. In violet To plays a sound for two level of and the violet and ultra violet. You expand the light in and around the body as Tat plays a note that brings the rose red Light. Tat does this for orange, sunshine yellow, green, blue of a summer day sky, Indigo of a midnight sky, Blaze violet fire, in gold the gold expands from you to the earth and the universe of White Fire Crystal Light. You are purity and perfection. Tat stops and leaves you there is the White Fire Crystal Light.
Sound follows the Colors and Light in all your Bodies Tat opens with an OM. You should feel the OM in your body as Tat does this OM in different vibrations. Tat visualizing of colors and light to project light and colors as he tell you what to do in each color. Tat uses Darsham in his voice. Tat's sound follows the color and light in your body as he uses his mystic powers. The Harmonium beats 56 beats per minutes causing a washing of the Harmonium sound over your nerves system in your physical body. Tat give you things to say for Mastery of you life. You are given affirmation of and for Self-Mastery. Tat drops the beats of the Harmonium to 52 beats as he tell you of your Mastery over duality. You are lead into the universal mind to the Mind, God's infinite intelligences. You are taken into the Crystal Flame of Life to see yourself as you want to be. The Crystal Flame is in the center of of the Light. You are a Diamond of God. Tat Thanks God for being here in you and for the answer to your vision and prayers. Then Tat has you chant within the I AM. You bring the twin crystal rivers of God and consciousness into your Body and into your expanded Aura to 50ft of Gold light and then 250 foot of White Light ( this is an aura of a Saint) and the three fold flame of Gold, Blue and Red radiating out from your heart till your Diamond Heart appears. The Harmonium sound I AM.
Spiritual Dynamics Red Ray You start by moving quickly through the rainbow colors. Tat uses 52 beats a minute in this process. Then 44 beat per minute as Tat takes you through this short process. You are learning Will Power and Confidence. Tat uses sound to guide you. You awaken your souls power. Tat explains how the color going to dark and going to the light have a meaning. You call forth your talent for wealth, health and happiness with prosperity. This process is in you with prosperity. Tat goes up the notes of sound for each color. Tat hold each sound for you to feel it in your body at your nervous system. The bells sounds ring different colors long and study. You are taken through the crystal sounds of the Master cosmic light. Tat moves to 88 beats per minute. Then to no beat at all. Tat then plays through different sounds and rings the mystic bells. Tat uses a triple beat at 44 beats. Tat rings bells and plays sounds to attune the body, mind and spirit. Tat take the stereo sound back and forth between channels to end this process.
Super Natural Retreat Teacher Within Tat begin by playing sounds with a deep sound. Tat plays a casio keyboard with an echo. Tat change to different octaves as he continues to play for 10 Minutes at 28 beats. Tat starts the Harmonium 48 beats Tat tells of the teacher within that teaches the difference between darkness and Light. Tat then chants Om Sud Guru. Tat chants Hari Rama, Hari Brahma, Hari Vishnu. Hari Shiva as the Sud Gurus. In another Land they Chant Para Maha Bodhisattva -, Om Buddha, and in another land Spiritos Christos. Spirtos Sanctios, Om Mana Dom Mana. There are many way up the mountain but there is only one God. God is the goal and the path and the way. Tat does the Hawaiian Chant ku, kani, konalono poi amakua and others. Tat does does a north American Chant and other. Tat then talk to God a thanks God. Tat plays supernatural sounds for 2 minute. Tat chant the Law of Identity drawing the power into the mighty I am. a transfiguring chant, om, loving God, the sound of light is the root of al other words. God created all in Bliss. Aum God as Sud Guru Aum. Aum chant. It end with the last 'Lead me to Reality.
A Deep Mystical Conscious Experience Tat tell the students he is going to do some chanting because the chants have power. Tat starts with bells and gives instructions. Tat rings the bells and uses the stick to ring around the edge of the cup bell. Tat takes you over the Rainbow Bridge. Tat uses the bells until you get to Gold. Tat chants I am the master living here and then takes you into the White Light. Tat chants different chants while you are in the White Light. You are taken through the Light to transcendent states of no time. Tat called the to descend into the student. The power of the I AM Presence. Tat plays mystical sound to draw the Light into the student. The beat stops and Tat plays abstract sounds to vibrate different mystical Powers and Light. Tat then begins the Harmonium with inner consciousness. 52 beats of the meditative heart beat. Tat sing love is every where. Tat plays different sounds that move up and down the Chakras. It sound as if the are in outer space. Tat plays the mystical bells and Buddha Gong. Tat uses his mystical voice as you float in the inner realms. You are taken into the temple of silence. you are invited to walk with the Angels and Masters of Light as Tat invokes the Light. We are children of the Rainbow as we go into the clear crystal Light. The Harmonium sounds like an AH. you are then brought Back to your body. This is truly a mystical trip in consciousness.
Your True Identity Today we are going to take you over the Rainbow Bridge into a deeper state of consciousness to Your intelligence is part of the infinite intelligence realize out true I identity on the path to Light. You will be take to your oneness as part of the cosmic mind, to the extension of the one life. After being told thing the Harmonium begins and you are taken over the Rainbow Bridge of Light. Tat chants with Tat. The sound touch your physical/etheric body with Light and sound. You are lead to a place of realization and brought back to your Body.
Whirling Crystal Heart You are putting the Heart Chakra and Brow Chakra in unison to whirl light out into your aura and out the world. You go through each color in the Brow and Heart Chakras. You go into the white light and expand. Tat addresses the I AM Presence of Light and the Holy Godself. Asking for the Light the Christ consciousness, from spirit of powers of the I am Presence, spirit of Light, Goddess of Light, the Holy Spirit, Masters of Light, spirit of Victory. Tat plays cords and abstract cords as the Light come to you. Feeling the the light from the throne of the One and Tat sings. You are to feel the Light whirling all about you.
Pranayama 84 Breaths Emotions Orange
Pranayama 72 breaths thinking mind Yellow
Pranayama 60 Breaths mental yellow
Pranayama 52 Breaths Light Meditative Mid. Green
Astral Physics Spiritual Dynamics
Spiritual Dynamics creates, as does the other Astral Physics Teachings, Matrix Patterns in the Brain and Mind. You have to have Patterns to catch the things that come to you. Just like your ABC give words and the ability to read, write and understand what ABC's do. All your life since you have been born you have put Matrix Patterns known as neural pathways in your brain. The neural pathway, neural tract, or neural face, connects one part of the nervous system with another and usually consists of bundles of elongated, myelin insulated neurons, known collectively as white brain matter. Neural pathways serve to connect relatively distant areas of the brain or nervous system, compared to the local communication of the grey matter of the brain. There are synapsis that cause engram in the cells of the brain. These engrams in the brain are for memory. Engrams are means by which memory traces are stored as biophysical or biochemical changes in the brain (and other neural tissue) in response to external stimuli. As you study this process is going on and the more you practice the better the memory and automatic power will take place.
This class is taught in 1983 for about the forth time in San Jose , CA at Seekers Quest. Tat first developed this class in 1976. You should determine to practice what is in each class. Do not let the practices build up by saying I will do it latter because you won;t. It will be to much for you to do. You can take one class per week which will be better for the practices. If you want you can take each class every three days but you must practice or you will not get what you need in your brain, mind, memory. It will only take a eleven weeks to do which is the best way. you can listen to the class over doing that week and you will see you missed something the first time you listened. I love you and want you to succeed.
Spiritual Dynamics Red Ray 1 pt1
Spiritual Dynamics Red Ray 1 pt2
Spiritual Dynamics Orange Ray 2 pt1
Spiritual Dynamics Orange Ray 2 pt2
Spiritual Dynamics Yellow Ray 3 pt1
Spiritual Dynamics Yellow Ray 3 pt2
Spiritual Dynamics Green Ray 4 pt1
Spiritual Dynamics Green Ray 4 pt2
Spiritual Dynamics Blue Ray 5 pt1
Spiritual Dynamics Blue Ray 5 pt2
Spiritual Dynamics Third Eye 6 pt1
Spiritual Dynamics Third Eye 6 pt2
Spiritual Dynamics Clairvoyance 7 pt1
Spiritual Dynamics Clairvoyance 7 pt2
Spiritual Dynamics Mystical Power 8 pt1
Spiritual Dynamics Mystical Power 8 pt2
Spiritual Dynamics Master Class 9 pt1
Spiritual Dynamics Master Class 9 pt2
Spiritual Dynamics Mastery and Purification10
Spiritual Dynamics Opening the Channel 11pt1
Spiritual Dynamics Opening the Channel 11pt2
Spiritual Dynamic Opening the Channel 11 pt3
Astral Physics Classes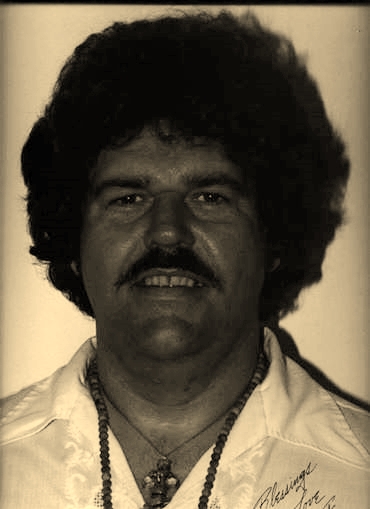 This is what Master Tat looked like when he started on the Path
First you will go from the other consciousness to the inner consciousness in the about three months. Your personality is bound in all the programing of the past from parents, friends and the world at large. The ego does not want to let go of the world of appearances. Some of you will want to quit but those that go on will become Self-Mastered and God Conscious. This is in the two and one half to three months period.
The second change in going from your lower mind caught in personality to your higher mind and true self within. You are the master of your life. This is the second challenge to your ego that is caught up in the mind that is caught up with material world and glamour, the emotions caught up is false beauty. You will be the master over the outer world because you are learning about your true nature and learning to be the real you. Some want to quit at the five and a half to six month period. The mind will not let you go so you can go where you want to go, be what you want to be or see what you want to see. You are breaking the hold of the little ego personality and becoming the Master of your life.
The third change happens in the eight month. That is the one of the final changes that takes place and you become Self-Mastered, with Self-Respect, Self-Confidence and Self-Awareness which are just some of the benefits of this kind of information. In the some months of practicing what we are teaching you and you are learning you will win the battle over the lower and higher mind to transcend into your true nature and true self, in a mind of freedom and victory. You are the Master of the outer and inner worlds given to you by God. This consciousness will enlighten you in such a way that your will never be afraid, disappointed are confused about you life and your purpose for being a live at this time on earth. You are learning about your purpose for being alive on earth and your eternal life. You have learned to be a true Spiritual Master over all that God has given you. You're free to be all you can be. You have gain great free will, an extended attention span, the ability to stay focus in your creative, soul, mental, emotional and physical actions and powers. Your have learned spiritual weapons to defeat darkness and spiritual tool to use to let those thing come that give will you, health, wealth and happiness and the abundance of all good things. These things have always been yours but wrong actions, emotion and a mind that takes control has kept them from you. Either you control you mind or the mind will control you.